On March 31, the Medical Aid Committee in Zakarpattya joined a peaceful action in support of illegally imprisoned persons and captured defenders of Ukraine, which took place near the walls of the main residence of the Swiss Confederation in Bern.
The action was of particular importance to the Committee, as among the prisoners of the Putin regime is a friend of our organization – human rights activist and military man Maksym Butkevych. The participants of the rally called on the head of the Swiss Federal Department of Foreign Affairs to participate in his release. The relevant letter was sent to the governmental institution.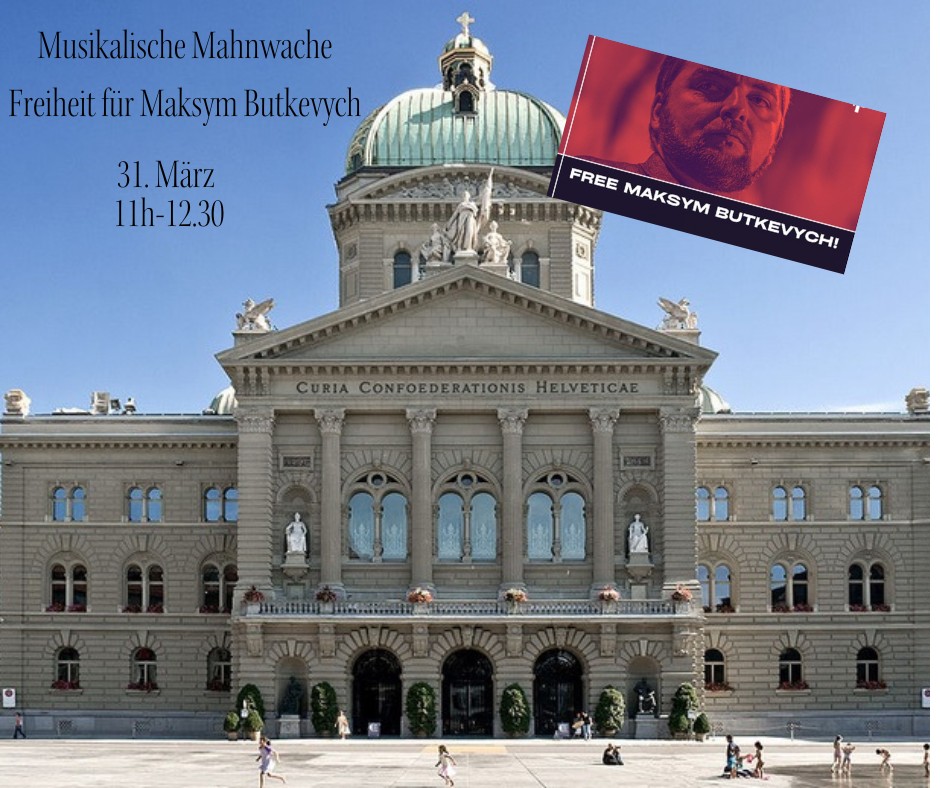 According to the representatives of the NeSTU Association and the European Public Forum, Switzerland's neutrality should not affect the country's activity in protecting human rights, including those of Ukraine's illegally imprisoned defenders. And here we are talking not only about military prisoners, but also about civilians, human rights activists, doctors, volunteers, journalists, etc.
As for Maksym Butkevych, most of the participants of the action know him personally – first as one of the influential activists during the Revolution of Dignity and a human rights activist, then as a defender of Ukraine's sovereignty and territorial integrity at the front, and now, unfortunately, as a prisoner of war. The fate of such people is important not as an isolated case, but as a challenge to the entire civilized world, to human rights protection, the value of human life and individual freedom. We believe that the joint efforts of the international community, government officials and parliamentarians, and international institutions will contribute to the release of Maksym Butkevych and all those people illegally imprisoned by Russian war criminals.
Let's remember that the world is running on free people!
---